Alex, is a personal trainer and fitness proffessional.
During an interview with the Abington Journal, Alex stated to Joan Mead Matsui (reporter/ Photographer of this picture) "I see Dave monthly. I work out very hard and need someone strong to deliver deep tissue massage."
---------------------------------------------------------------------

A note from Dave Jennings. As a massage therapist and a Registered Nurse I built my practice on working with individuals in the fitness industry, I have been very fortunate to see the results of several dedicated personal trainers in our community. Massage therapy is an effective way to stimulate muscle growth and endurance. A massage from Dave is like hitting the restart switch on your computer. It is a great way to re-align your physical, mental and spiritual well being.
_______________________________________________________

Hyde Park Hair Fashions Testimonial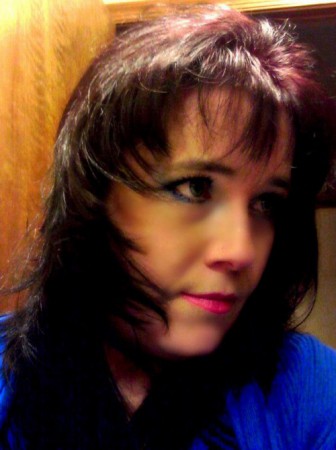 Before After
Lorie came into Hyde Park Hair Fashions, looking for a change. This was the result and comments from Lorie. Tresa Lynn Popko was the stylist.

Lorie Ybarra
17 hours ago via mobile
Hyde Park Hair Fashion Salon, 1325 Jackson St, Scranton, P.A. 18504. Yes my friends, I went there today, got me a whole new look. As soon as I walked in the door, I felt like I just stepped into that sitcom "Cheers" where everyone knows your name. The staff is so wonderful, I felt at ease, comfortable like family. They all wanted to help me. From my consultation to the ending process, they knew exactly what to do. They worked so hard for me. I love my new look. Thank you to all the staff. Thank you, Teresa and Grechen. I have new friends and definately a new salon to visit as long as I breathe.
Click here http://hydeparkhairandspa.com/

______________________________________________________